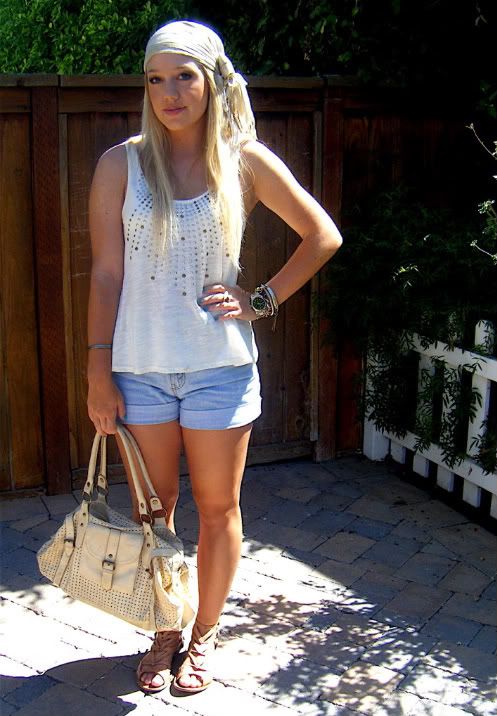 Forever 21 shirt, Levi shorts, Urban Outfitters sandals, thrifted bag
I went shopping for the first time in months and boy did it feel good. I've forgotten how much joy I feel when I try on something new and fall in love instantly. I desperately need to do a closet detox before buying anything else new.. I don't think it's a good sign that my clothing rack is bending in the middle and I've run out of hangers. :) I attended Thread, my first fashion tradeshow, for my job yesterday. Although it was a tad disappointing in the way of vendors, I still felt quite lucky to be there sporting a VIP wrist band and walking around as a buyer. It might have been my first tradeshow, but it definitely won't be my last.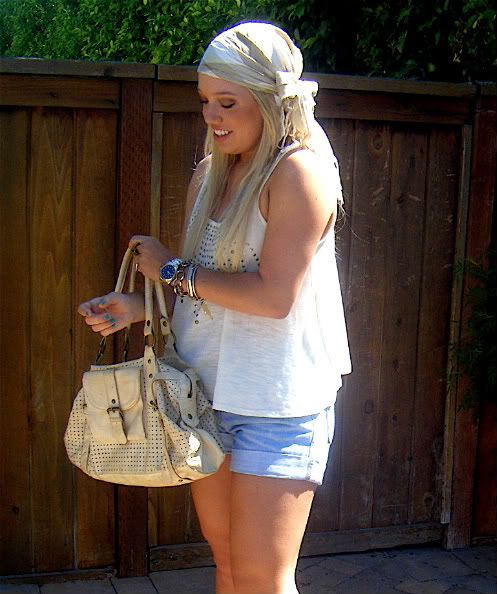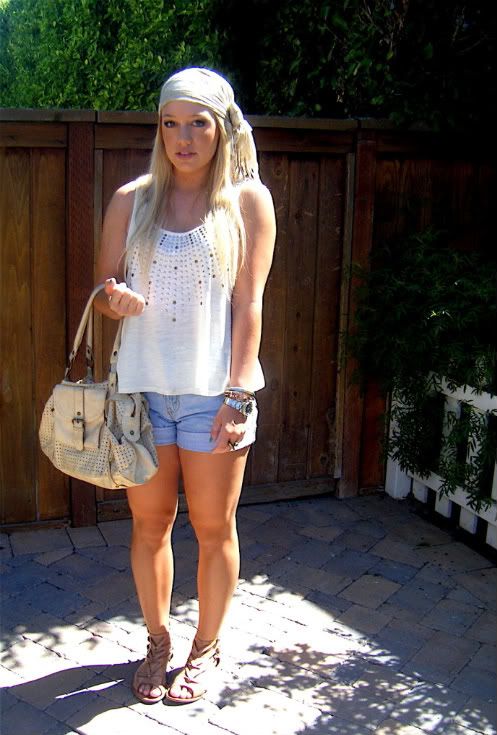 [The Inspiration]
Want to know how to tie a head scarf? Click
here
to read my how-to!
xoxo