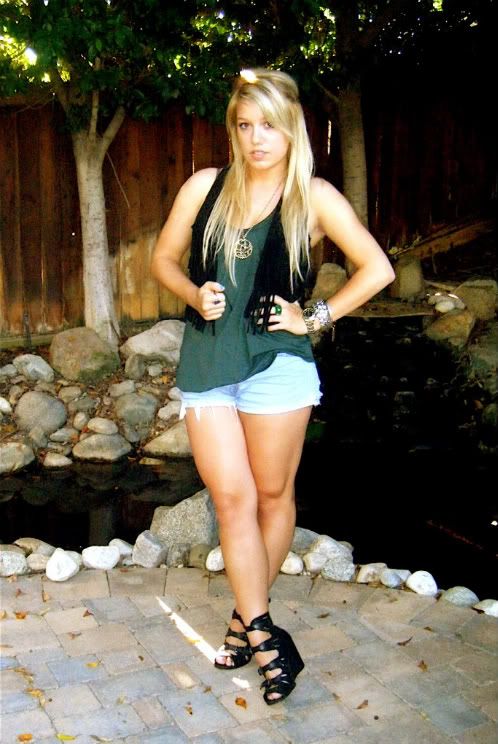 Forever 21 vest and wedges, Foreign Exchange tank, Levi's cut-offs
I have been dreaming of finding the perfect fringe vest for quite some time now and I've finally found it! One of those lucky finds at Forever 21.
Off to an early start this morning.. Taryn of
Style Phenomenon
and I are having a photo shoot for our up and coming clothing store! I can't
wait
to share with you more details.. but for now that's all you get.