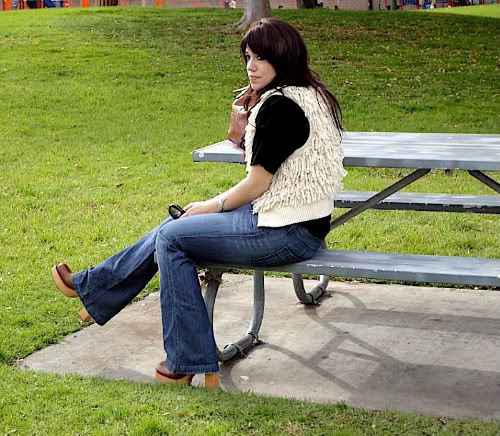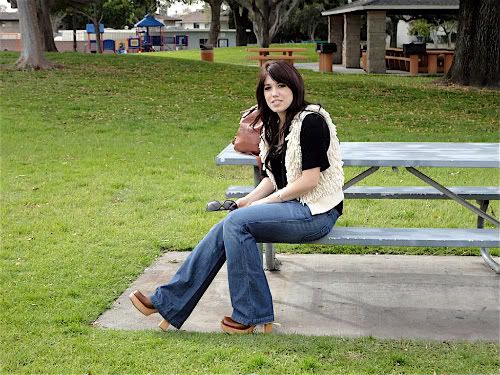 thrifted vest, H&M t-shirt and bag, Citizens of Humanity jeans, Steve Madden boots
My P.I.C., Taryn of
Style-Phenomenon
, and I hit the jackpot the other day when searching for a new thrift store. Not only did we find one, we found 4.. and they were all in the same parking lot! It was like a thrifters dream come true! But a tip I will gladly pass on to you.. don't dress up to go thrifting. Our hunting was cut short when we got hit on one too many times. Despite being creeped out, we left fully satisfied, arms accessorized with overfilled bags of vintage finds.
Here's a few helpful tips to thrifting:
-Dress down, not up.
-Be patient! Bring your ipod to keep you distracted.
-Some of the best finds are hidden or barried where no one thinks to look.
-Really inspect garments before making any purchases.. most are final sale.
-Pay attention to the sales!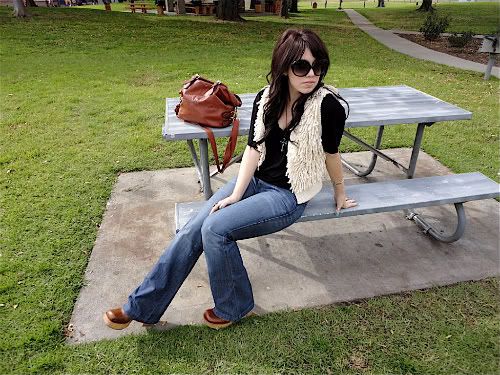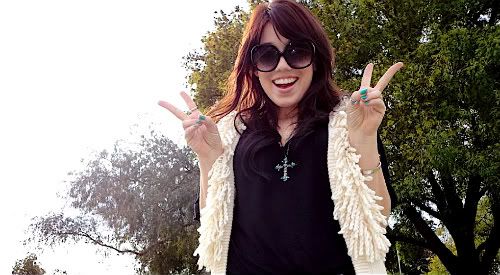 xoxo