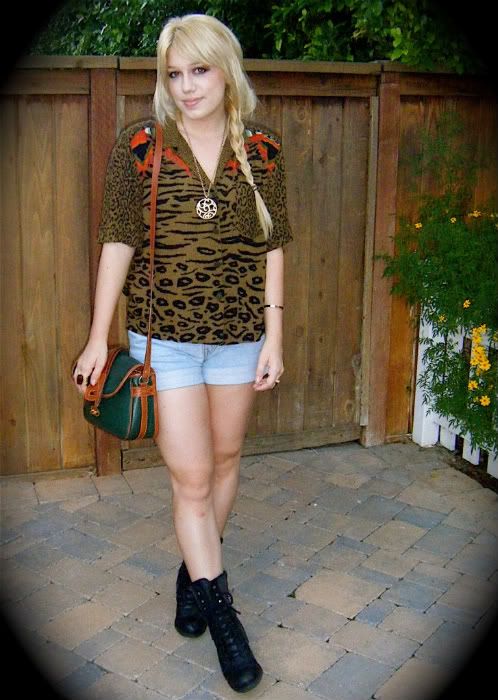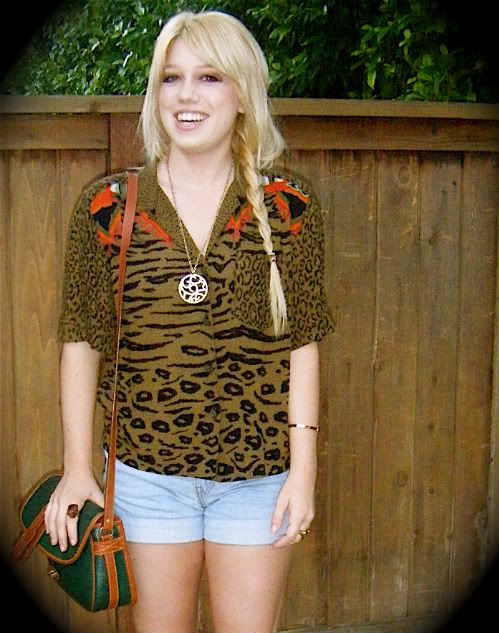 vintage blouse, thrifted Levi shorts, Steve Madden boots, vintage Dooney & Bourke bag
The times they are a changin'. It's over 90 degrees and, please, correct me if I'm wrong, it is November. Last time I checked, that means it's fall. I'm oh so jealous of the other places in this world that are cold enough to even wear pants! Am I alone in my love for winter clothes?
So please, Gods of the weather, please bring some chilly weather my way.
Sincerely, Sasha.

xoxo