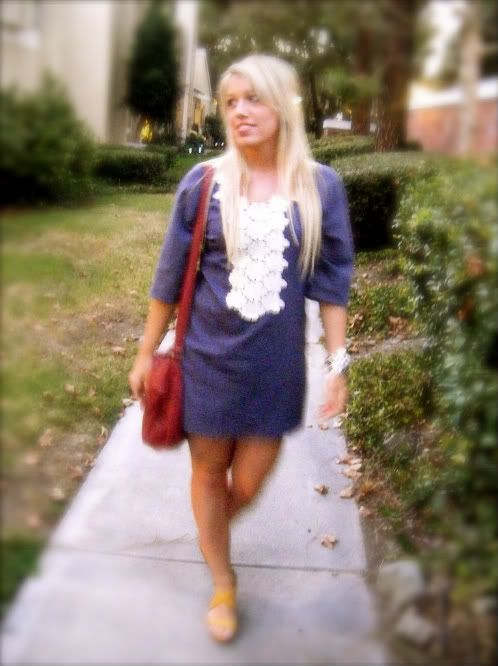 Vintage dress, H&M bag, Old Navy wedges


Back to school for me means back to stress, homework, and a whole lotta procrastination. Though I can't quite put my finger on the reason why, I'm actually excited to be back at school! It could just be my excitement that fall clothes are almost here. :) What to wear on your first day always seems to be somewhat of a crisis and this outfit ended up being perfect. This dress was not only comfortable, but also perfect for the warm weather and good thing I opted for my across the body bag because it was great having two free hands!

Don't forget to become a fan of Theodora Vintage on facebook opening online September 20th!