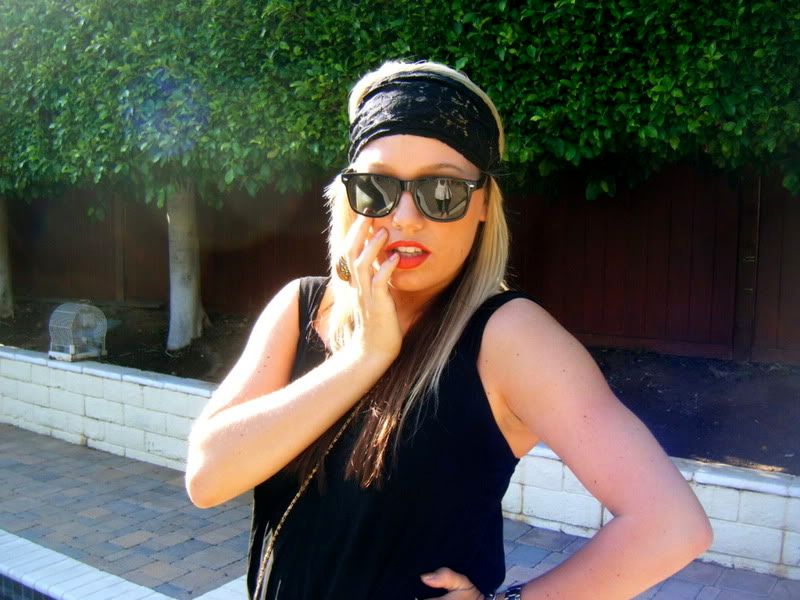 H&M headband and ring, romper from San Francisco, F21 booties, vintage purse
Red makes me happy. So a splash of red lipstick on my lips is all I need to brighten up my day. On my most recent outting to H&M, an employee had on a gorgeous red lipstick color and I had to ask her what brand it was. Turns out it was Red Alert by Rimmel, so I ran to the nearest Target and picked me up some for $5! I love it.. and it lasted all day! What more could you ask for?
Yes, nudes and pastels are in right now, but I challenge you to add a splash of color too! Nude colors paired with a bright color work surprisingly well! For ideas, check out Forever 21's
blog
.. they recently posted about nudes and neons.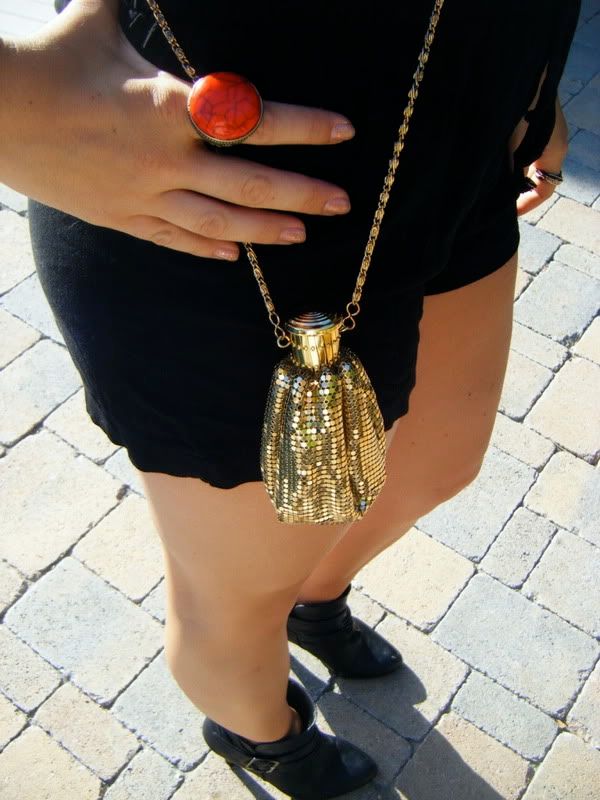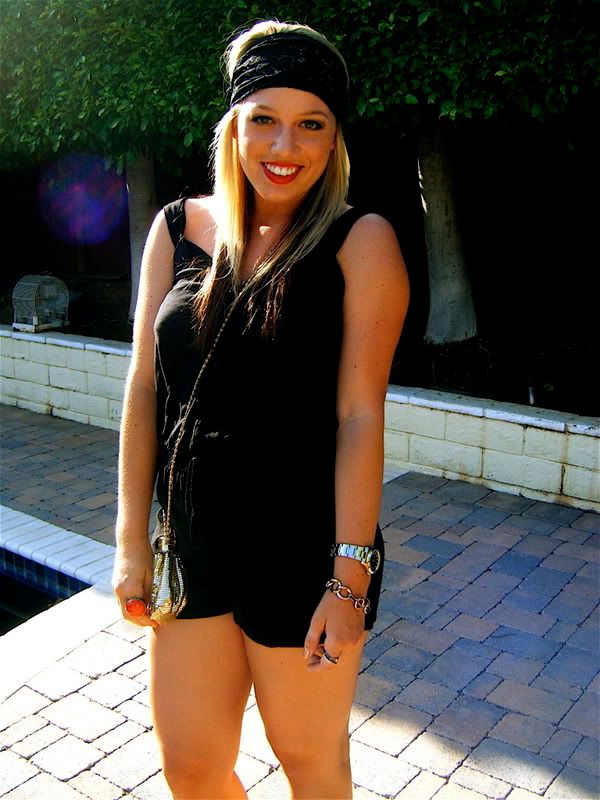 xoxo