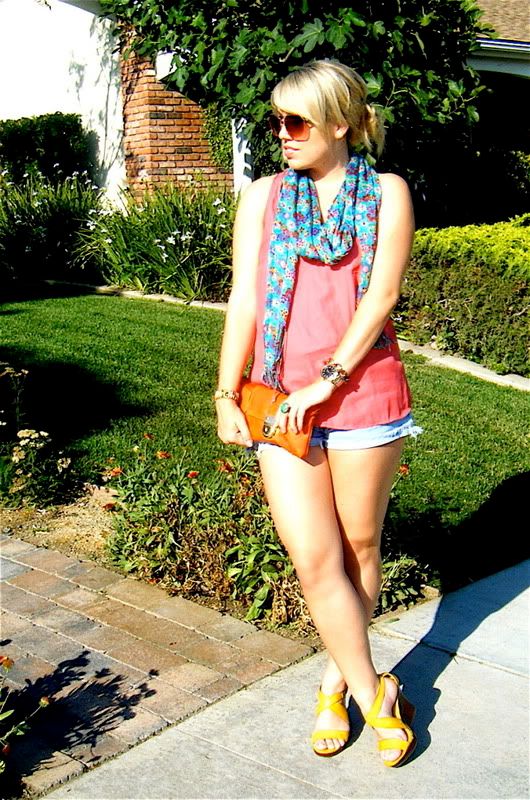 thrifted tank, DIY thrifted Levi cut-offs, gifted scarf and clutch, Old Navy wedges
Whoever said scarves can't be worn in the summer clearly did not know what they were talking about. A light-weight scarf is the perfect addition to a summer outfit and can also easily be tucked into a purse for those chilly nights. I love that this scarf has the worn-in feel but looks as though it's never been touched. Try adding a pastel or floral print scarf to your wardrobe this summer!
I added a
style service's
tab to the top of my page. If you're interested,
contact me!
xoxo